The latest change to my layout has been to change the locale. Originally the locale was planned to be York Region, in Ontario Canada - mostly because that is where I live and am most familiar. Well actually in the beginning I was planning to model the area around the south shore of Quebec City, but changed to York Region early on in my planning stages.
I'm not sure where I got the seed of the idea to model the fictional town of Derry, Maine, but I have been a Stephen King fan for many years and thought it would be fun to model based on his work. It will allow for some interesting scenes that 'constant readers' will recognize.
The town of Derry, Maine is very much based on the real town of Bangor, Maine where King lives. My goal is to recreate the town as described in the Novel 'IT' as faithfully as possible, with the streets and places mentioned in the book (Witcham, Kansas, Center), and also to recreate things that King obviously pulled from Bangor such as the 'Derry' Standpipe, the bar next door to the Greyhound Bus terminal and the canal.
Here is the latest layout. Hopefully it is pretty much finalized, although in the world of model railroading, nothing is ever really final!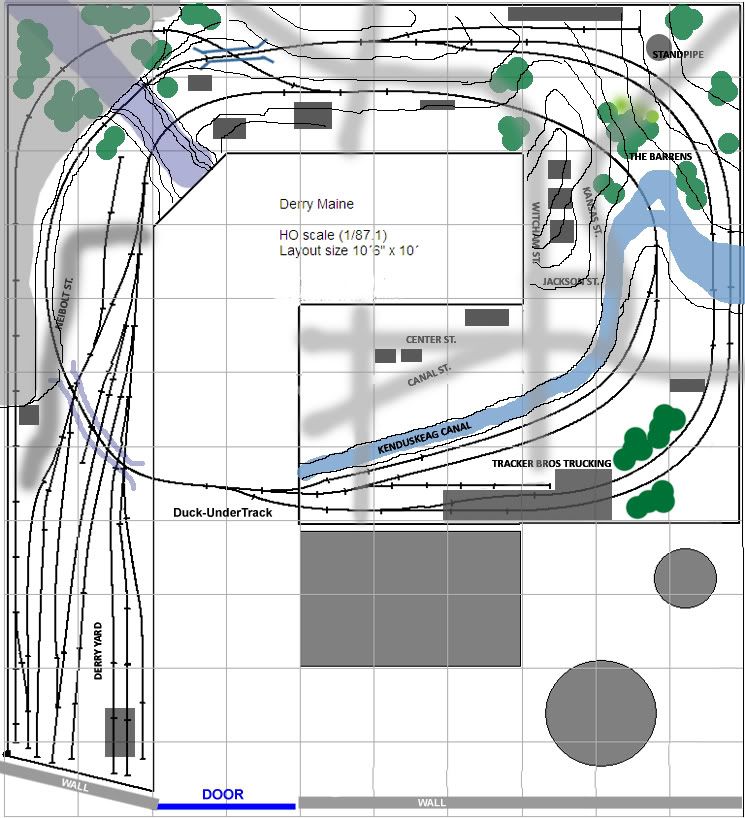 Layout
Trains have been tested on the track, and all track has been laid. Work is starting on scenery - mostly trying to get all the topography finalized.
The Kenduskeag Canal has been rough cut, and backdrop mostly installed.
Work is progressing on Witcham Street, which is a hill running from the Canal downtown up and over the railway track and then turning to head west out of town toward the Derry Rail Yard and Neibolt Street.
Here are a few pictures of recent progress: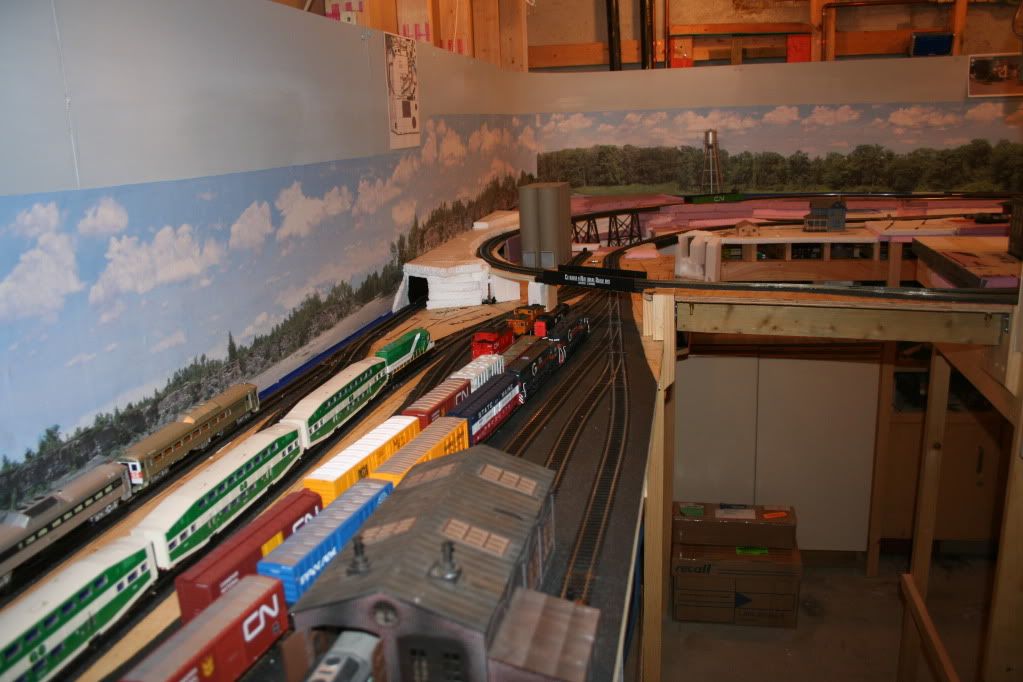 Derry Rail Yard looking East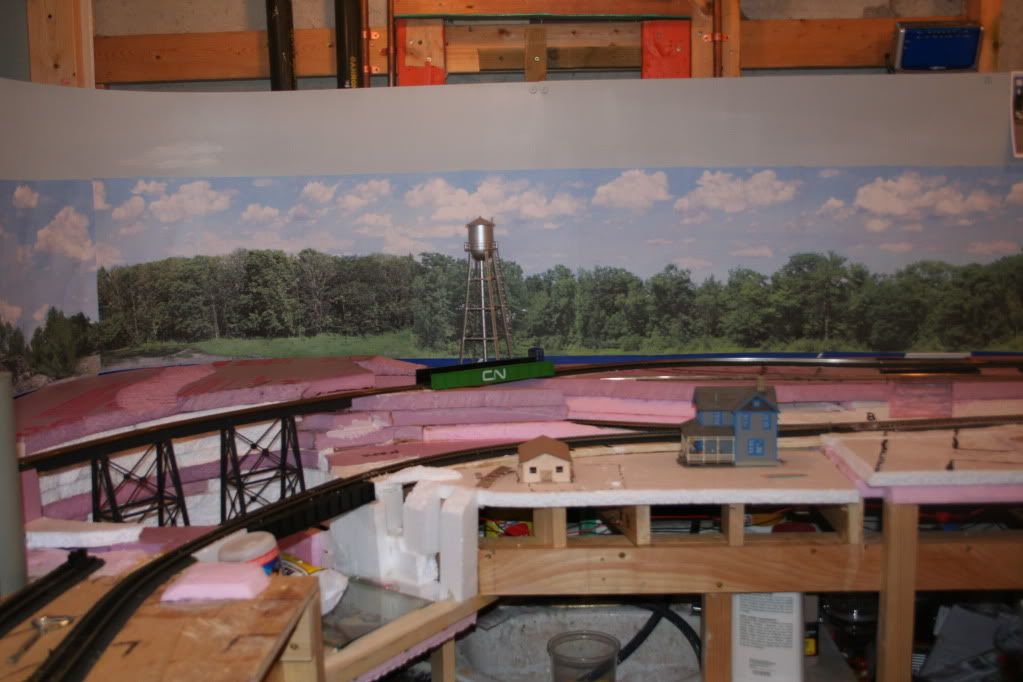 Hanlon Farm
Falcon Bar & Derry Bus Terminal on Center St.
Actual Bangor Bus Terminal and Main Tavern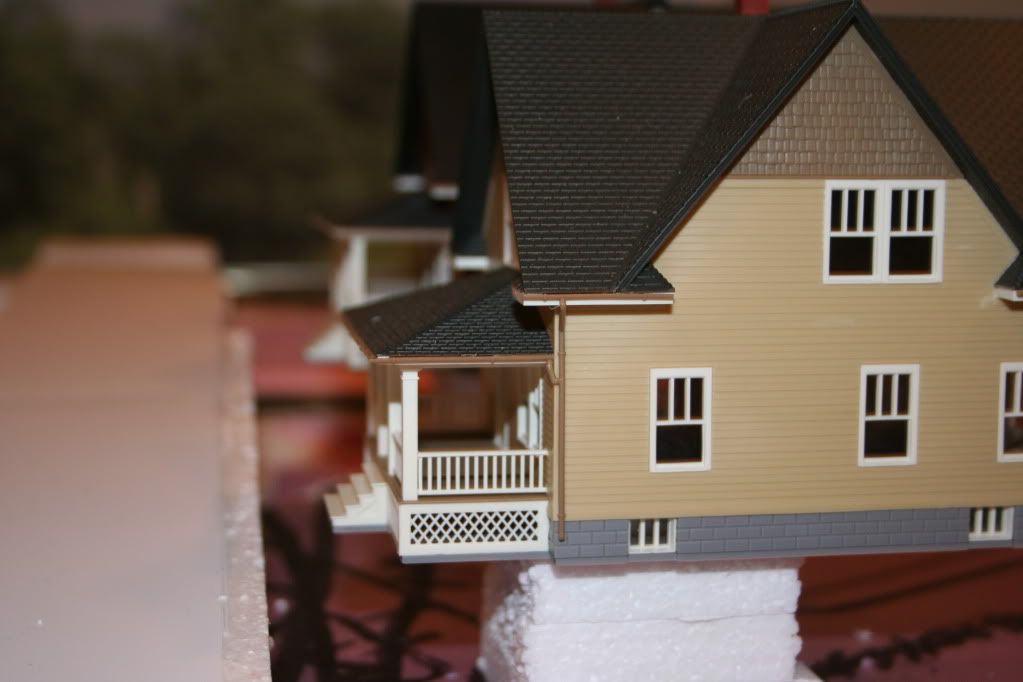 House on Witcham Street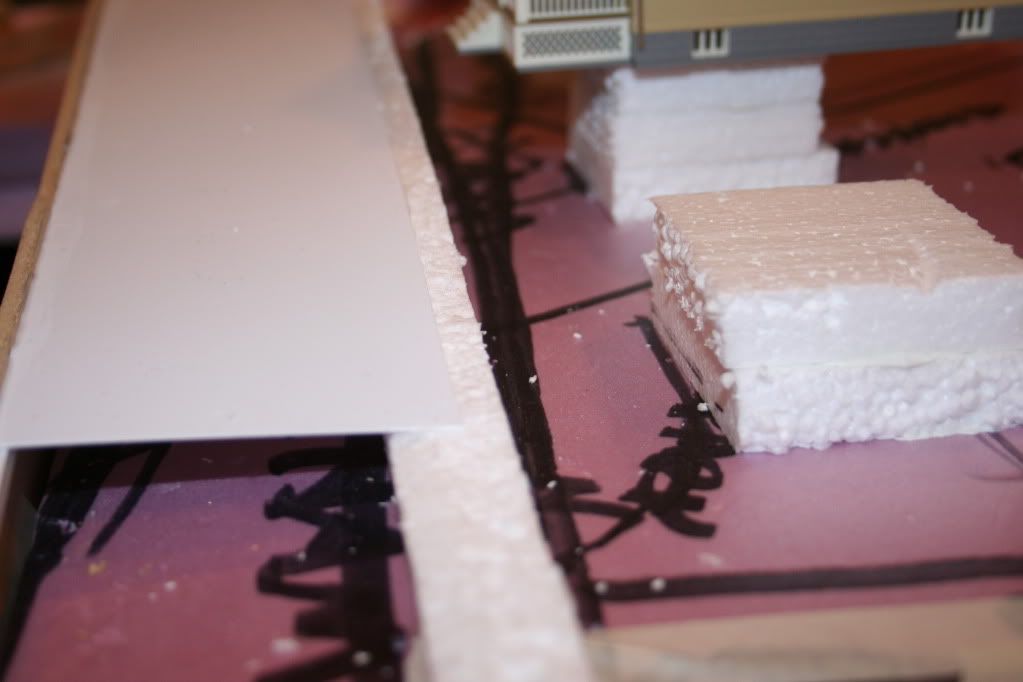 Building Witcham Street. Sewer with Pennywise going here.
Tunnel from Derry Yard by Gravel Pit.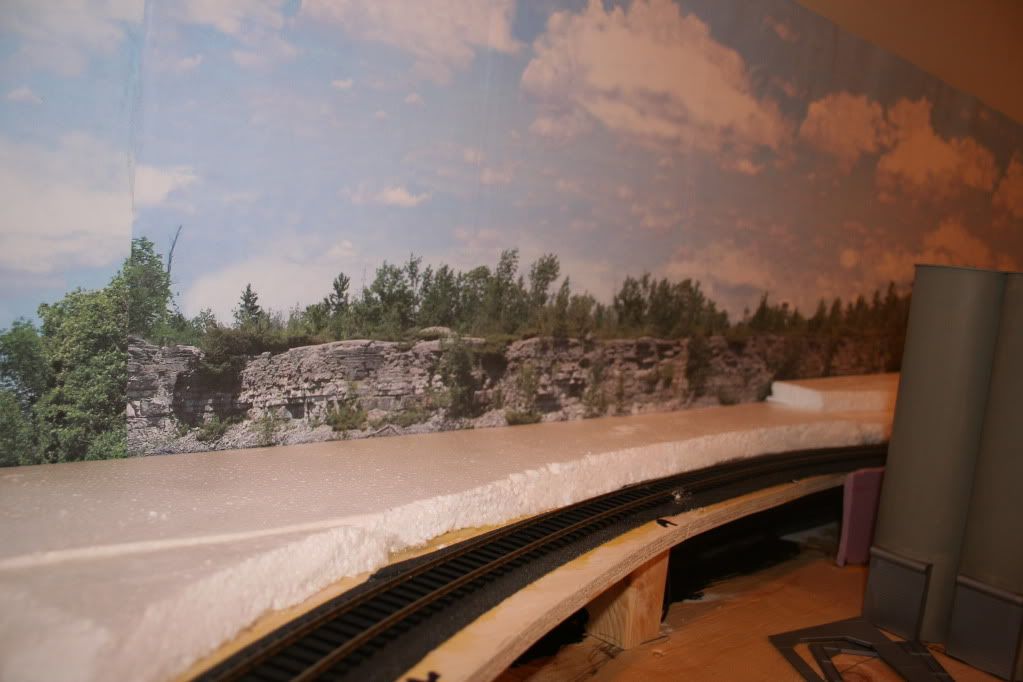 Curve past Derry Cement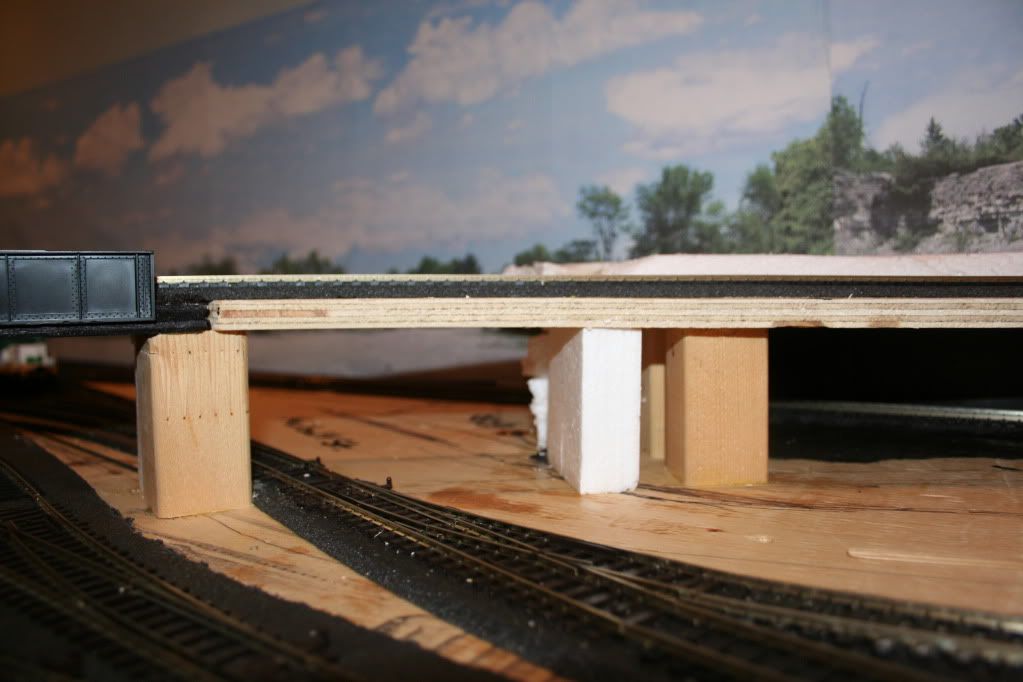 Neibolt St Underpass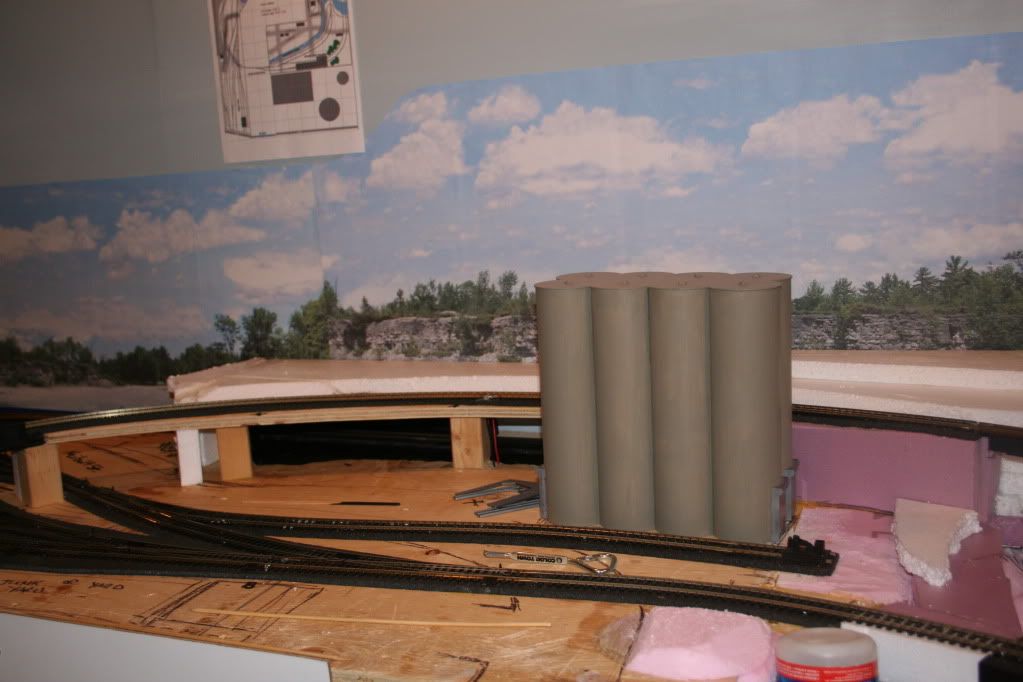 Derry Cement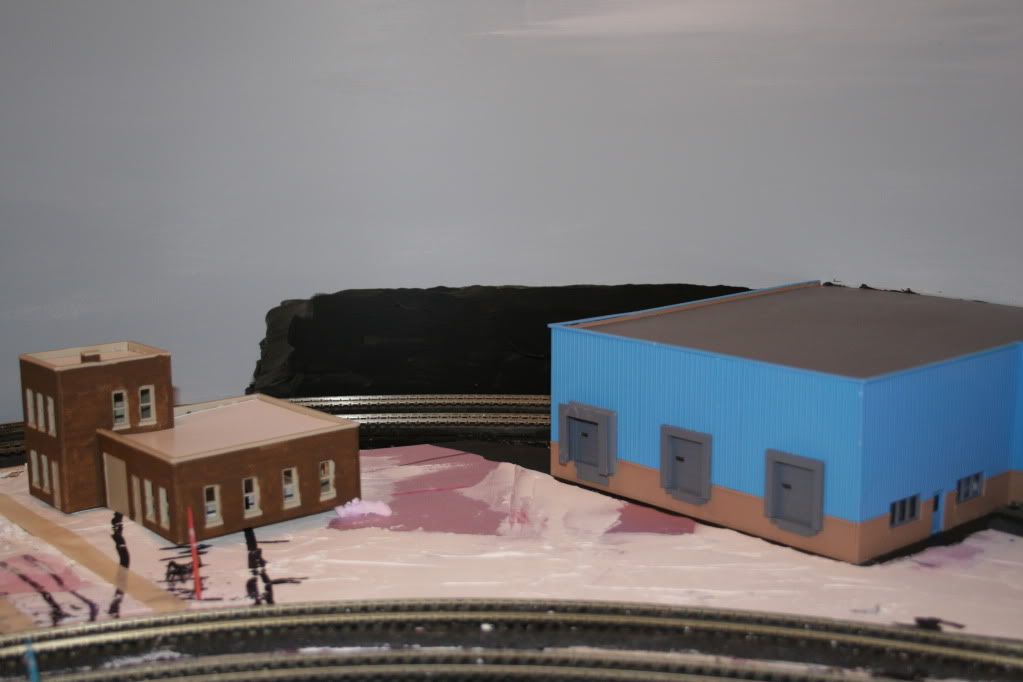 Black area is a view block - to be covered with trees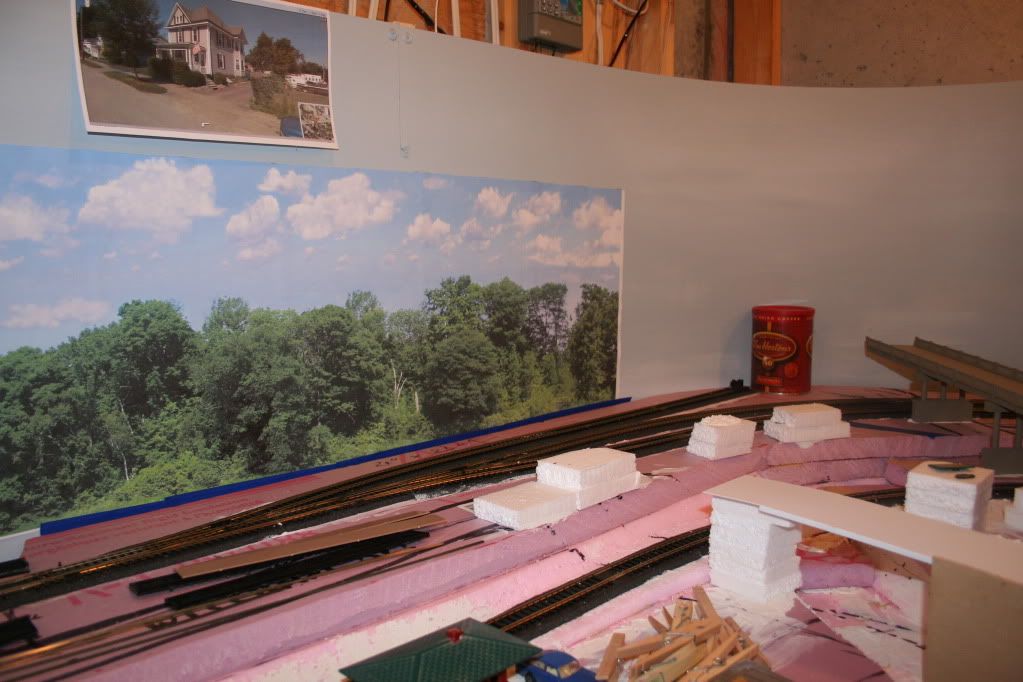 Witcham Street bridge over tracks to be built here.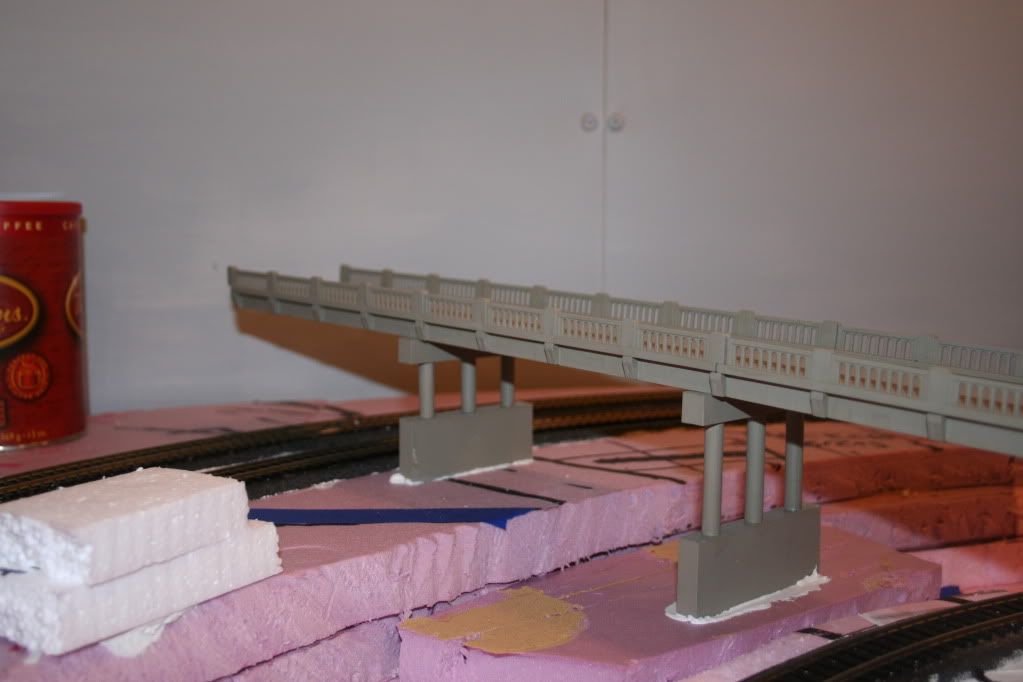 Kansas Street Bridge over The Barrens.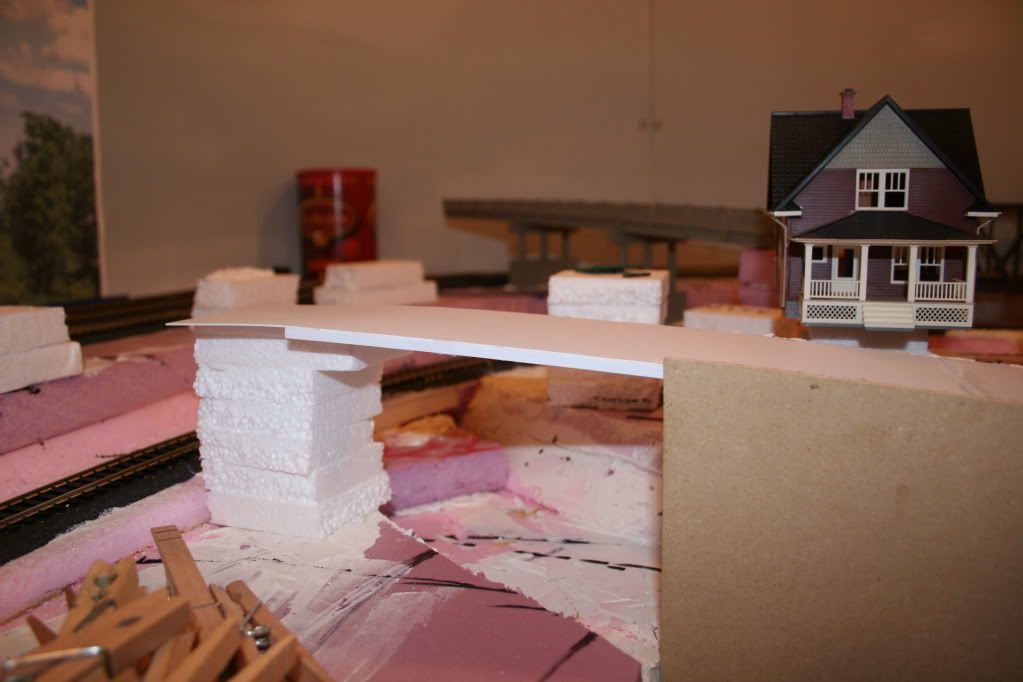 Denbrough's house on Witcham Street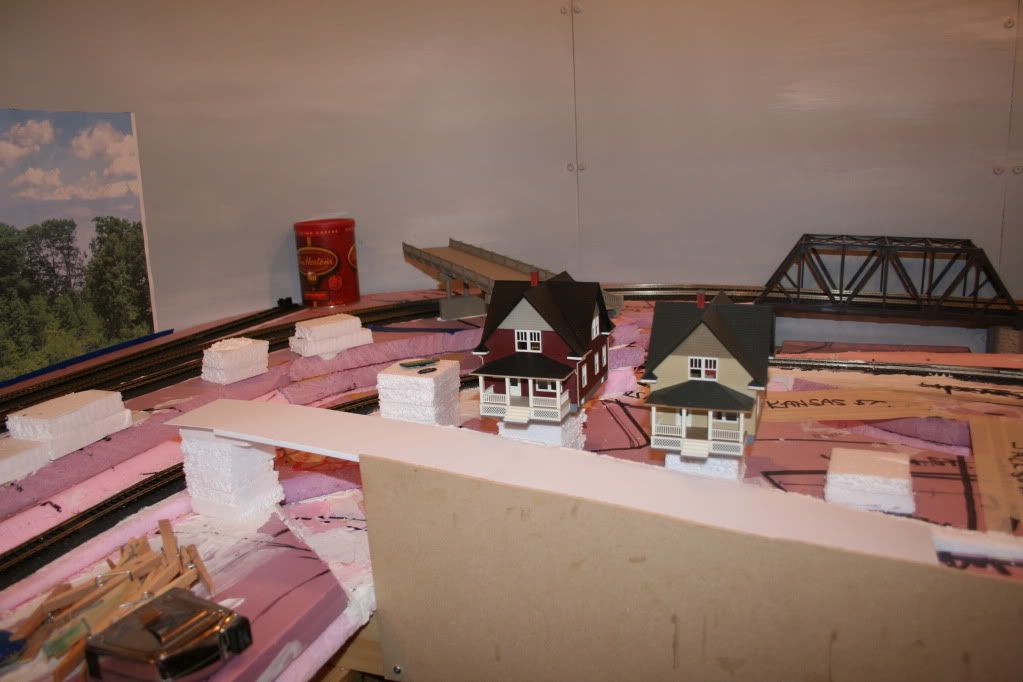 Witcham Street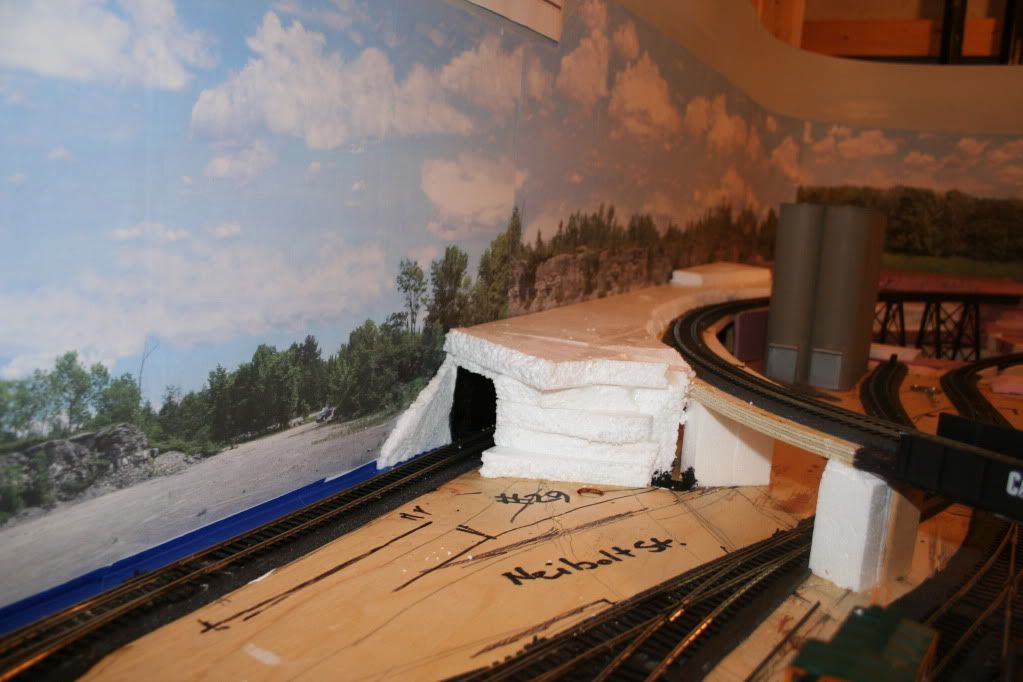 Tunnel from Derry Yard